Why should I use PPAP management software?
Very often, there are PPAP documentation changes that take place within a manufacturing organization. Use our simplified software for :
Document flow standardization & control
Reduce long hours of document creation
In-Sync documents
Get it first-time-right
Compliance
Enhanced project management
Maintain organization wide consistency throughout the product lifecycle from initial design to delivery with all the analytical tools you will require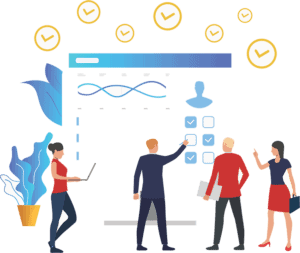 Regularly keep your customers informed and gain valuable feedback through the use of professional PPAP reports.
If multiple people are working on a project and the tasks are split clearly and effectively, then the overall process will run more effectively. Reduced costs for your business.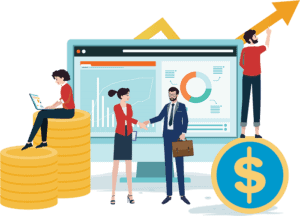 Discover essential insights
Create your own workflows to identify and overcome potential risks with Failure Mode and Effects Analysis

Dr. Shakuntala G
Deputy Director Ramaiah Advanced Learning Center Bangalore
Ramaiah Advanced Learning Center, the Surgical Skills Training lab which is the biggest and busiest of its kind in India, has been using the services of 'Smart Commerce Solutions Pvt Ltd' since its inception in 2012. The collaboration between the two has resulted in the smooth running of the lab operations. What is very impressive for me personally is the interest and passion shown in understanding our requirements and resolution of issues throughout the association period. Today, even after more than 7 years the software is brilliantly delivering the objectives we had expected from it. We are confident of continuing this association with 'Smart Commerce Solutions Pvt Ltd' for many years to come."

Siva Devireddy
CEO, GoCoop
While we developed our internal tech team Sudhir has always been our tech expert or architect and have been providing us the required guidance and support as we developed our platform over the last 5 years. Sudhir and his team recently worked with us to develop our first mobile app, GoCoop for artisans. It has been a great experience working with Sudhir and his team and we wish them all the success.

Gopal Swaminathan
CEO, Bsharp
I wish to express my appreciation on our successful engagement with you. In a market crowded with several service providers, we were looking for a reliable partner who would truly understand what partnership means. And I must say that we were able to meet that requirement with you.

Mr. Prakash Nedungadi
Group Head - Consumer Insights & Brand Development Aditya Birla Group
While it takes many components for making Mission Happiness a success, IT is among the most integral parts of it. This is where you came in. I want to appreciate your endless hours of service you dedicated in making Mission Happiness at Birla Sun Life Asset Management Company happen. We are very pleased with the quality of service you and your team have provided. We sincerely appreciate your responsiveness and the way you conduct business. Because of your association with us in this journey of Mission Happiness across several businesses for many years now, you are indeed a Happiness Expert!